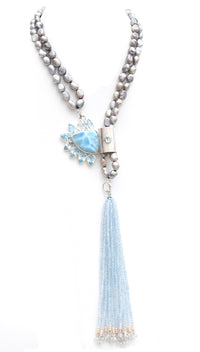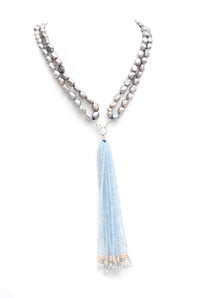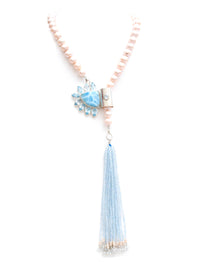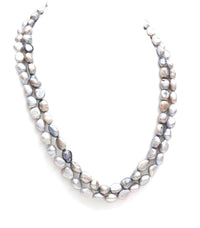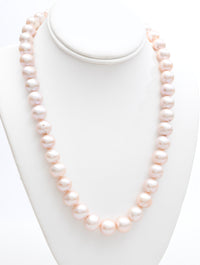 Yasha Tassel Larimar Blue Topaz
A chic spin on the classic tassel design! Three pieces in one: A 3" Larimar and blue topaz pendant , 21" freshwater pearl necklace, and A 6" tassel of blue topaz. Wear the full combination or have your choice of wearing a combination of each pieces. The versatility makes the piece a must have.
Blue Topaz: unifying, promotes truth, communication, forgiveness, balance, health
Larimar: expands and balances thoughts and emotions, encourages soft communication, promotes self-confidence and supports expression of deepest truths

Pearl: soothes, softens, supports femininity, digestion, heart, eye, and skin.