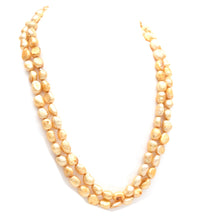 Yasha Tassel Golden Rutile
A chic spin on the classic tassel design! Three pieces in one: A statement sized 4" Rutilated Quartz and citrine pendant, 21" golden pearl necklace, and A 6" golden citrine tassel.

Wear the full combination or have your choice of wearing a combination of each pieces. The versatility makes the piece a must have.