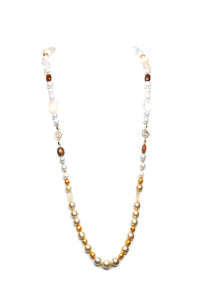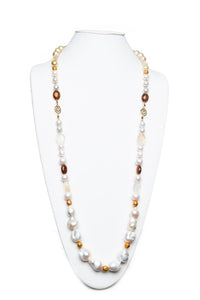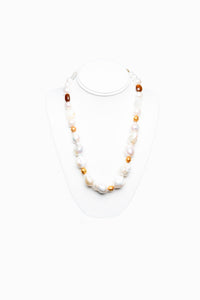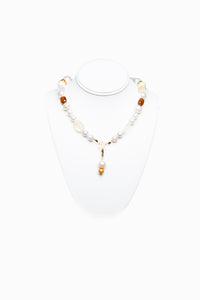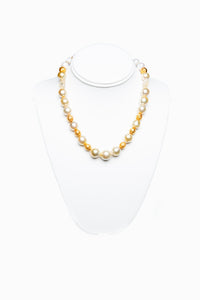 A Golden Creme Splendor
Remarkable! Intelligent and beatilful, refined and fashionable, resourceful and unique. Golden south sea pearls (10-12mm) and golden tourmaline are joined with18k hammered textured 11mm beads Boroque pearls (15mm-22mm) and raw citrine. Very attractive, dessert like. Two necklaces united by 18k spiral connectors that can be utilized as enhancers for pendants. Either necklace possible as a double wrap bracelet.
Length (golden south sea pearl)=16.5"
Length (baroque necklace)=22"
Total Length = 39"
pendant earrings not included.